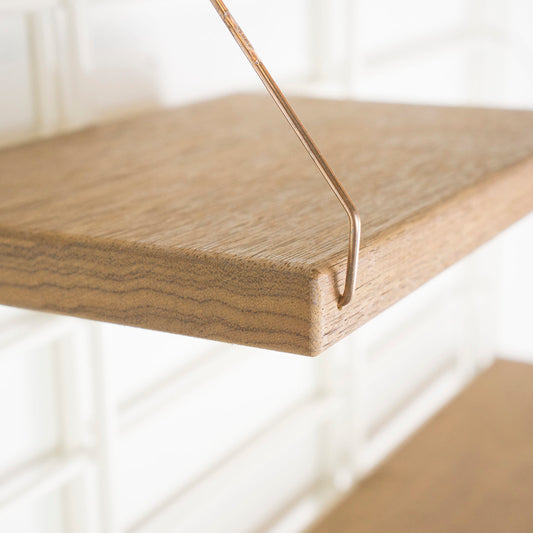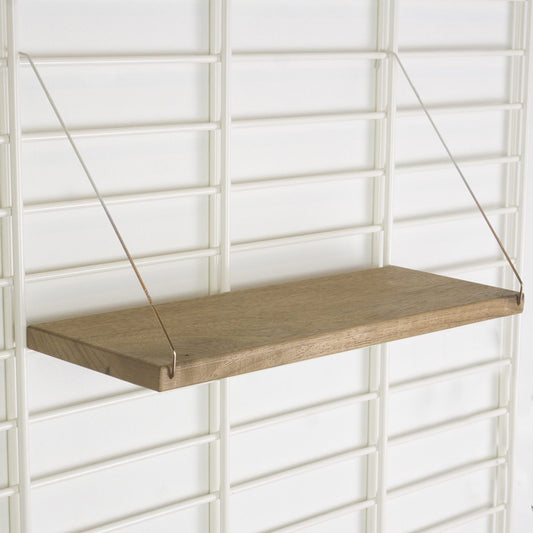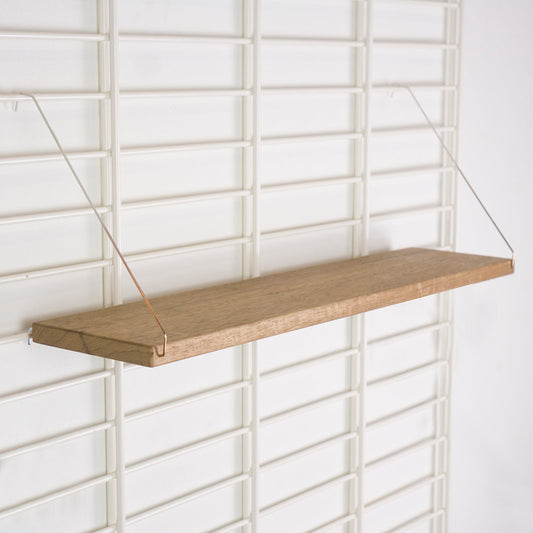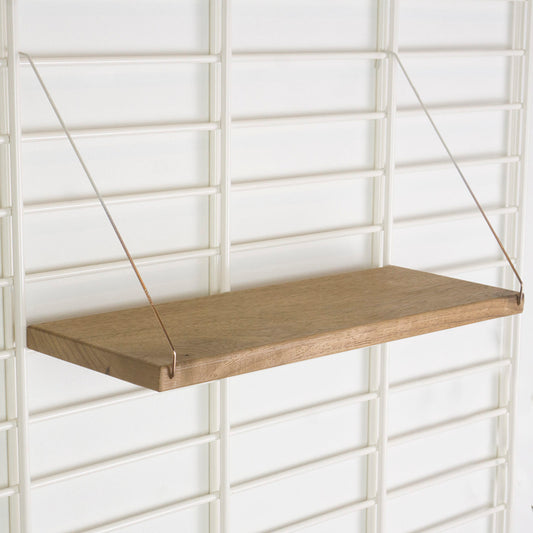 Product Information

The FENCY Balcony Table can be extended with planks (Fraké wood) for more decoration and storage fun. You have a choice of 4 sizes, available here.

20 cm wide
40 cm wide
60 cm wide
80 cm wide
You can hang the shelves on the rack using the hanging hooks supplied. These brackets were originally supposed to be discarded at the factory where they had been used for powder coating.
Material Properties
PlatoWood Fraké is a fast-growing hardwood coming from responsibly managed West African forests with an OLB certificate. PlatoWood Fraké is a sustainable type of wood and has a sleek, stylish and exotic appearance. The pinstripes and pinholes give this type of wood a characteristic appearance. Thanks to thermal modification, the wood is characterized by low-maintenance and doesn't need to be treated when using outdoors. Good to know is that Fraké slowly turns a little grey. However, linseed oil slows down this greying process.
Balcony Table FENCY Shelves
In stock
Not available
Directly available