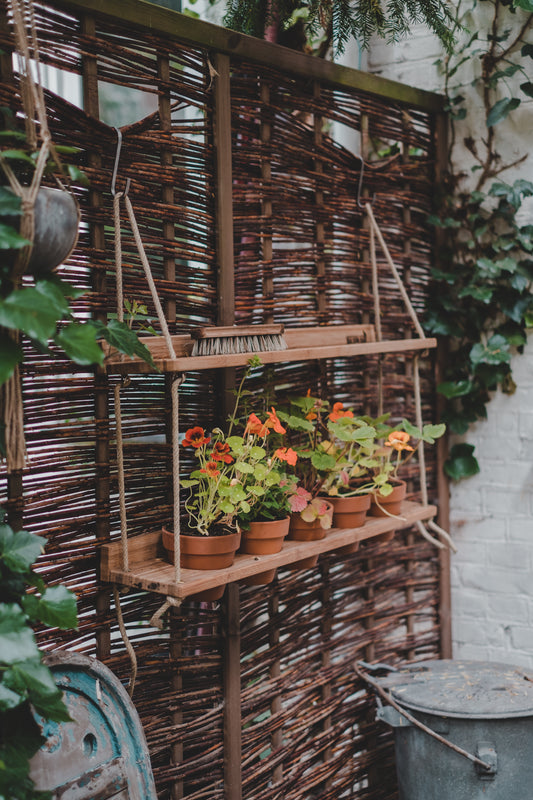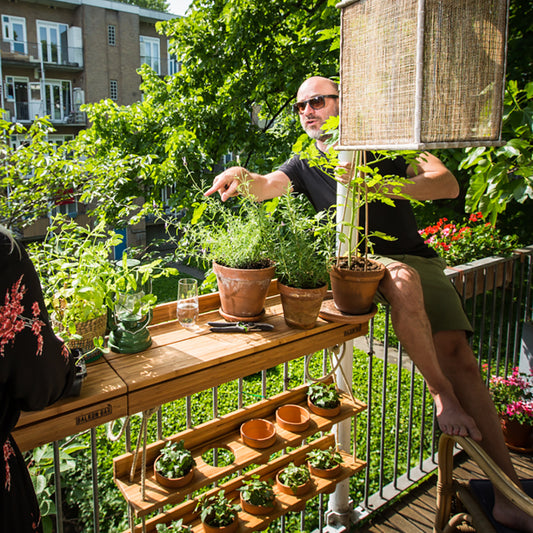 Product Information

The must-have for all plant lovers: the Balkonbar Hanging Garden! The Balkonbar  Hanging Garden can be attached to the bottom of your Balkonbar, a wall or even at your stair gate and contains 5 round holes with a diameter of 10 cm in which you can place pots. Ideal for creating a mini vegetable garden with plants, herbs and cheerful flowers. 
To save you from searching for the right pots, we have added the Hanging Garden Plant Bags  to our shop. These Plant Bags (5 pieces) fit perfectly in the round holes of the Balkonbar Hanging Garden and are suitable for outdoor use. 
Material Properties
Bamboo is the fastest growing plant on earth because of its fibres. Bamboo is therefore known as most environmental friendly compared to other types of wood. Due to new technologies, bamboo has been designated as one of the most useful building materials for outdoor furniture. The type of bamboo that we use for our Bamboo Balkonbar consists of a composition of bamboo, wax and recycled plastic. All in all, this makes our Bamboo Balkonbar a very durable product that requires little maintenance.
Frequently Asked Questions
Do you have any questions? Check out our FAQ page for more information.
In stock
Not available
Not Available