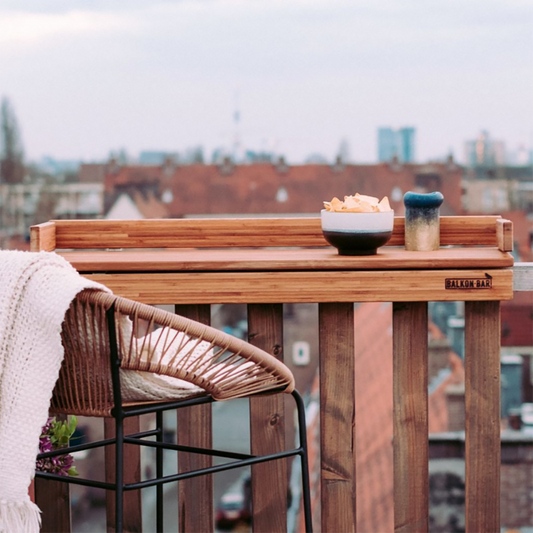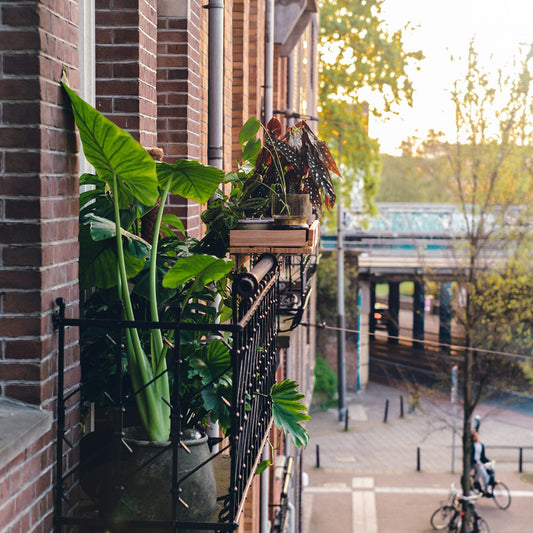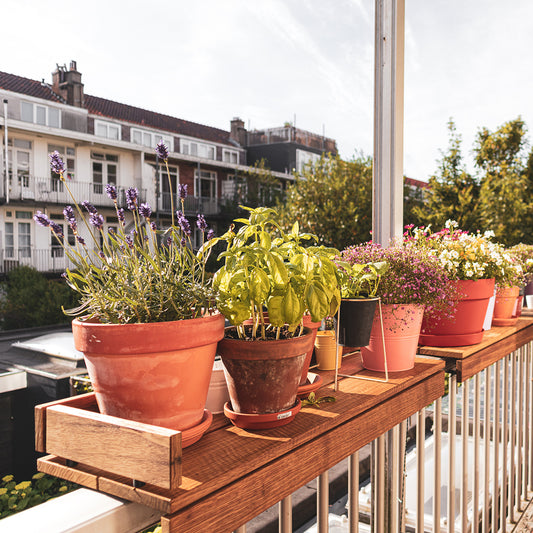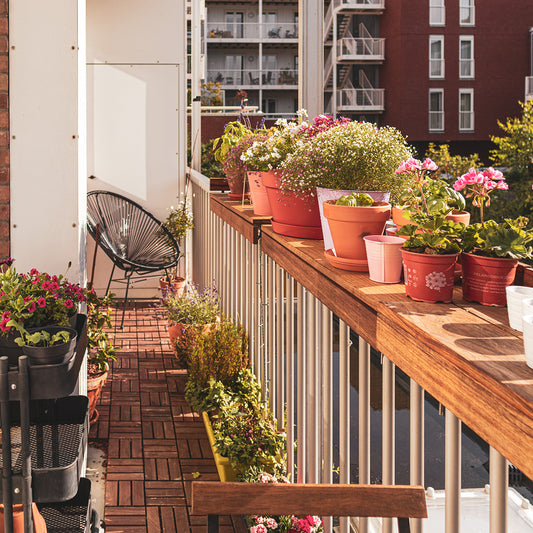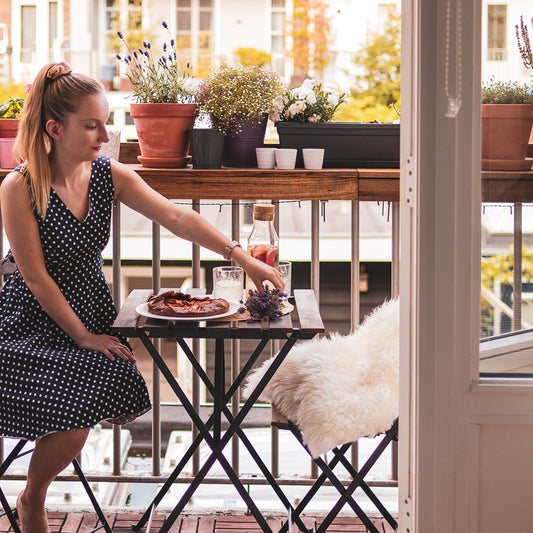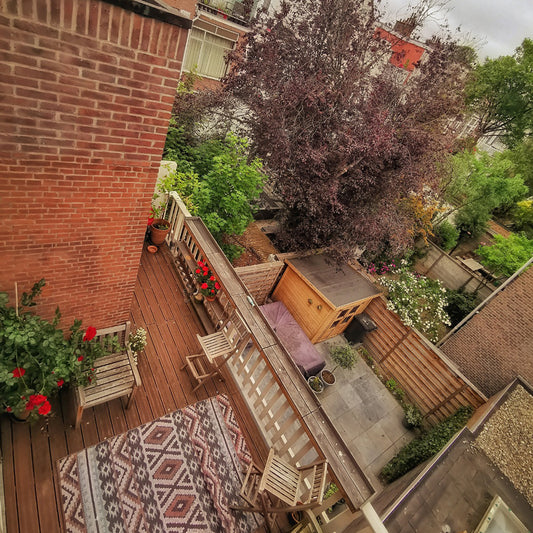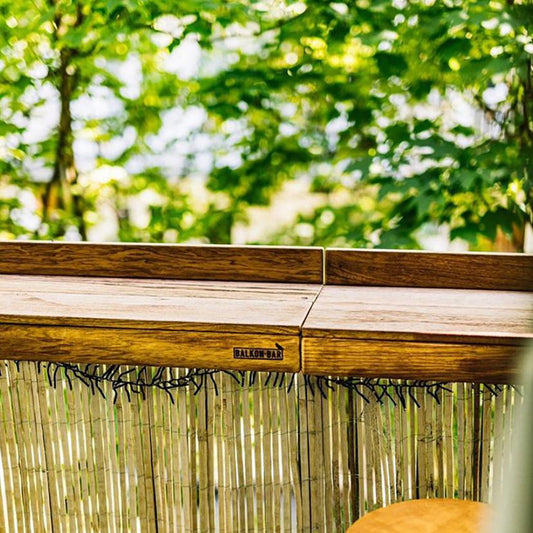 Product Information

With the Balkonbar you are able to turn your balcony into a home office, a place to relax or the best spot to raise your glass. The Balkonbar is a handy package, consisting of 4 wooden bars, a bracket set and mounting material. We developed different types of bracket sets for almost every balcony. 
As you place the Balkonbar in the middle of your balcony railing, it will protrude 15 cm on each side. The raised edge will offer you good prevention against objects falling down. However, you need to take care!
If your balcony is great in length, you can place multiple Balkonbars next to each other to create an elongated Balkonbar.
Variation: the Balkon Bar is also available in a mini variant

Are you a handyman?

Are you the fixer, the handyman or well-known as a DIY-person? Do you have some wooden bars at home? And would you like to have a Balkonbar in another length? Then, we advise you to buy our Bracket Set.
With the Balkonbar bracket set you decide the type of wood and the length of the bar yourself. So, basically it will turn out as  your own custom-made Balkonbar. The packaging contains a bracket set, mounting material and some clear instructions to build your own Balkonbar. Would you like to have multiple bars next to each other? Then buy some more bracket sets. 
You need 2 brackets for each meter (1 bracket set). So, for example, if you want a 4 meter Balkonbar, we advise you to purchase 4 bracket sets.

Material

Bamboo is the fastest growing plant on earth because of its fibres. Bamboo is therefore known as most environmental friendly compared to other types of wood. Due to new technologies, bamboo has been designated as one of the most useful building materials for outdoor furniture. The type of bamboo that we use for our Bamboo Balkonbar consists of a composition of bamboo, wax and recycled plastic. All in all, this makes our Bamboo Balkonbar a very durable product that requires little maintenance.
Frequently Asked Questions
Do you have any questions? Check out our FAQ page for more information.
In stock
Not available
Not Available