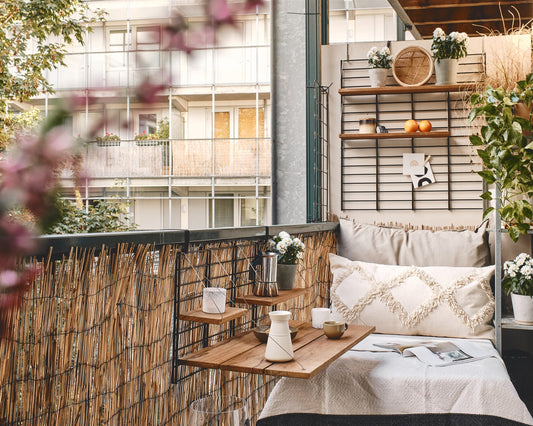 With our balcony fence screen you can create more privacy in your outdoor space and protects against wind. The garden/balcony screening is made of natural, robust & fast-growing reed which is 100% natural and environment-friendly, as it uses renewable sources.
The natural garden screen can be easily and quickly attached to your balcony, fence or wall with a weatherproof wire, nylon cord or standard cable ties.
It is advised to place the screen a little bit above the ground, so that the screen doesn't get waterlogged from rain. 
- Durable and weatherproof
-Size: 100 x 300 cm 
Balcony Fence Screen 100 x 300 cm
In stock
Not available
Not Available